I sell original drawings of my comics in my shop - I never bothered to remove the sold ones and it had gotten quite cluttered. However, I wanted a space to collect them all in one place - so here is the Hall of Fame of all the pieces I've sent to people around the world.
These are great examples of imperfection (drawn on thin drawing paper)
Circa Februrary 2021, sold October 2022. I could pretend that this is a really clever mindfulness exercise I have made up. But actually this is just a drawing of a silly moment.
On the left -  took a picture of at night to show it to someone who was interested and it sold immediately so I don't have a better picture. And a gouache painting.
Some work from quite a while back - I still sell these as prints.
Someone in Italy got a tattoo of one of the panels of the one on the left. Wild.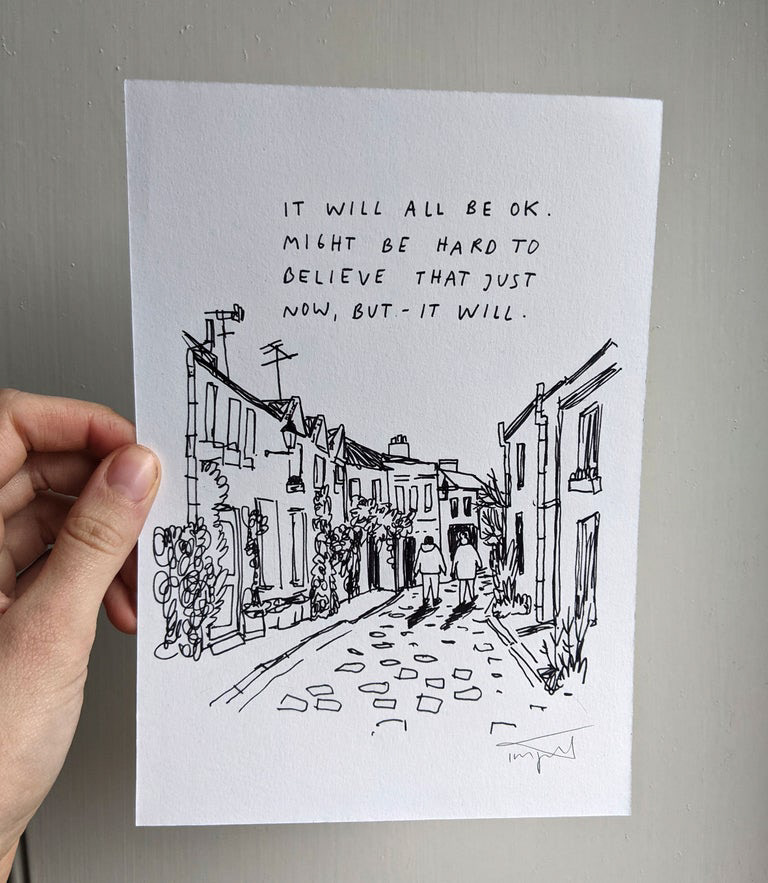 These look similar but are from different times - you can see my drawings got a bit cleaner.